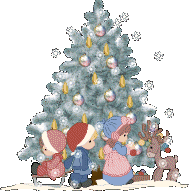 I savour that feeling of bliss that over takes my being when I have placed the last stamp and put the last xmas card in the mail slot. I have a personal relationship with each card I prepare. This year I mailed out 45 cards. This is a norm for me. As much as I enjoy it I also make it such a chore. I am anal retentive when it comes to my xmas cards. I actually start this process after xmas every year. I like to buy nice cards but the nice ones are quite pricey and given the number I send out, I hit the stores for the after xmas sales. I usually find them at half price and even then when buying 2 or 3 boxes it doesn't make it cheap. I love the hunt for nice ones nonetheless. Then they are tucked away for a quiet year till its that special time.
I begin by writting my xmas letter. Many of the card recipients are people like aunts, uncles, cousins or long lost school friends from all over the country or abroad. No news is exchanged all year untill we send out xmas cards hense the xmas letter. I try to digest the years events or share tidbits of this and that. Then I add a cute graphic or two and print them all to fold and stick inside the card. I realize some may find it cold to send a form letter out but atleast they get all the news and even if I wanted to hand write it all out in each card there wouldn't be enough room anyway. I do try however to write a little something in each and every card. I have been told in the past that my letter is well recieved and most look forward to it now.
I also do each and every address on the envelope in calighraphy with a wide fountain pen. It makes for an old style look, very classy and I hope also appreciated when recieved in the mailbox. I feel like the small extra attention I pay to each card is all part of the Christmas spirit and the time I have taken to addressing each one is time spent thinking good thoughts about the person it's going too. I then seal the back with a pretty sticker. I used to actually melt a special letter wax that was red or gold then pressed with a stamp that had a fancy M on it. I broke it a couple years ago and have looked for one since or one with just a fancy design but everytime I see what I am looking for they never have a design I like. I no longer need an M but a combined M/C intertwined would be awesome. Untill I find one I like I will stick to pretty stickers. I did warn you that I was anally retentive when it comes to my cards , stop rolling your eyes at me lol.
I will actually post my xmas letter on here in a week or so . My reason being that some of my readers are also going to get a card so I don't want to have them reading it twice. Besides most of the news on there has been written about in my blog through the months as well. Just their luck to have to read about it over and over again. My life is quite mundane so the few interesting things that happen I make sure to write about.
As for the rest of you out there, I wish for you all to have a great Christmas and Holiday Season. For those of you who do not celebrate this time or do it differently then myself, I hope you enjoy the time off or the spirit surrounding our good thoughts for loved ones. As we say here in french JOYEUX NOËL ET BONNE ANNÉE..