I wonder how long it will be before I stop having the urge to giggle happily when I say husband. Today is your birthday and it is also a whole week of being husband and wife.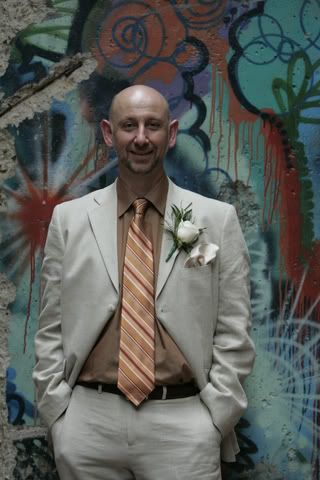 We have had 4 bdays each our turn since we became a cpl. I was thinking on how that first year was such a whirlwind of emotions. Being apart sometimes for up to 2 months or just through the week till the time came to finally see eachother on weekends. No matter how long, we missed eachother dreadfully and never went to sleep without a goodnight kiss on the phone.
Longing thoughts of a future living together seemed so far away but we prevailed and after a long year of fleating weekends and phonecalls...We finally started a real life together.
Although there was another long yr of looking for work, and things were lean...we were so rich with the happiness of being together. Your pride had you working any manual job u could get between going on interviews for work in your field. You have never stopped impressing me.
In a short 2 yrs, you managed to go from a temp imployee, just replacing someone on leave, to being a weekend supervisor. You amaze me. I am so proud the man I married on so many levels.
So looking back over our 4 yrs and celebrations we have had together, I say again, happy birthday my husband...how blessed we are to have gotten this far and had our wishes come true. BONNE FÊTE MON MARI, JE T'AIME.......0X0X0 De ta FEMME.....hee hee.