OK, now I am at that point in the plans where everything about the wedding is pretty much done. What is my focus now?..It's me. ...I realize that I can't lose a million lbs before the wedding ofcourse but I do hope to look my best apart from that lol.
I made an appointment to have my makeup done

it was today.
I wanted to have a professional do it for a few reasons...I wanted to update my look, I think we can easily fall into a rut of doing the same thing for yrs and actually age ourselves by not trying to stay up to date with the times.....I was hoping to maybe get some new ideas and ofcourse...look good.

What ended up happening is I now feel totally confident about doing MY OWN makeup on my wedding day lol!
I have done almost exactly what she did today and even abit better if I do say so myself lol. I don't regret going at all, who doesn't enjoy a little pampering.
I did however book a facial for 2 weeks from now. Even in my 40's I am plagued with mild acne...not alot but a facial will make a needed difference a cpl weeks before the wedding.
I am now just in the mood to shave,
scrub, rub,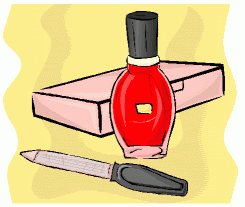 buff and cream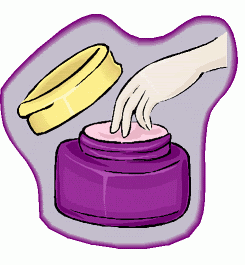 anything I can lol so that this moon will be presentable

for the wedding.